Mobile RV Service | Day Bros RV in KY
Mobile RV Service with Day Bros RV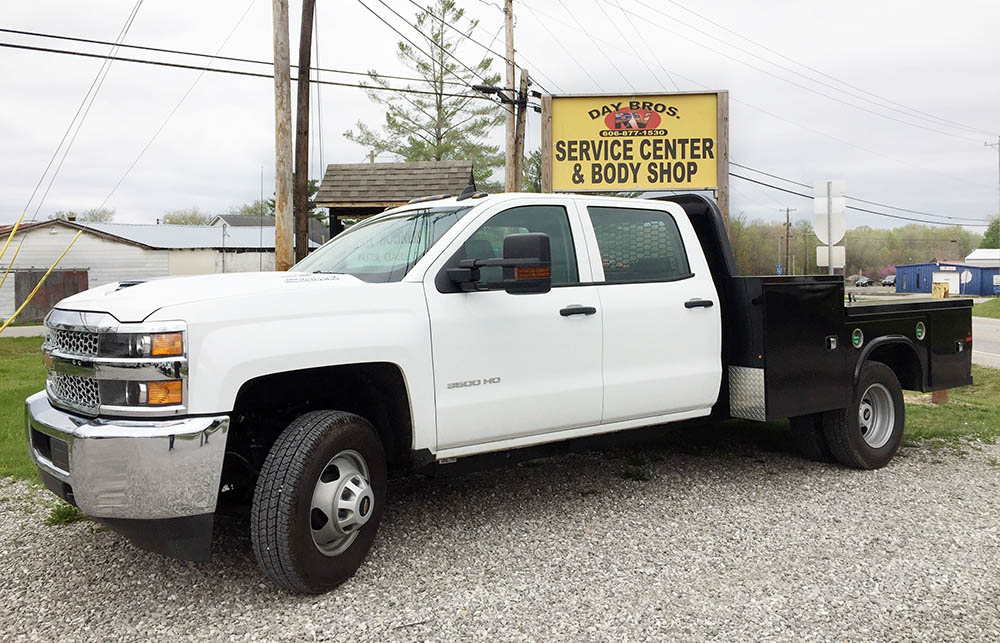 Day Bros RV has been family owned and operated since 1995. We want to bring our years of expertise right to your door! It doesn't matter where you bought from, or whether your RV is stored or parked, we will be there for you!
Our service repair technicians will come to you with the experience and training to take care of your RV repair needs. No repair is too difficult or too small for our qualified staff and we are equipped to handle most any repair*.
We work on all RV makes and models and we stock parts for most common repairs. Most ordered parts are usually received in one to two business days, depending on availability. Parts that must be special ordered depend on the manufacturer.
So, whether you are a first-timer, a full-timer, a weekender, or simply storing your RV, we will bring our RV expertise to you. Call us today!
Services We Offer:
12 Volt and 120 Volt Electrical System Repair
Power Converters and Inverters
Awning Repair or Replacement
Levelers, Sliders or Slide Rooms, and Jacks (Electrical or Hydraulic)
Repair Leaks in Roof, Windows, Plumbing, and Slides
Air Conditioning & Furnace Service
Electric & Manual Step Repair
Circuit Boards
LP Gas System Service
Battery Test/Replace
Oven/Range Service
Refrigerator Service
Septic and Plumbing System Service
Water Heater Service and Replacement
Single, Double, or Triple Axle Bearing Pack and Brake Service and Repair
Interior and Exterior Water Damage Repairs
Appliance and Accessories Warranties
Start Up And Storage Prep including De-Winterizing/Winterizing.
And MUCH More!!
Our rates are very reasonable; call or email us for more information regarding fees or to get a quote. The service call fee and minimum labor fee are due at time of initial visit. In cases of warranty work, the customer is responsible for any charges not covered under warranty.
Somerset KY Area:
brian@daybrosrvsales.com
London KY Area:
service@daybrosrvsales.com
*Large Repairs may require the unit to be brought to the shop. The extent of service needed, time frame for the job, and delivery time for orders will be communicated upfront. Please call 2 hours before closing to allow for appropriate scheduling. Thank You!