Information for Canadian Customers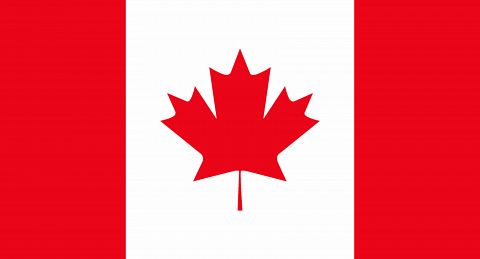 Day Bros RV sells RVs to our Canadian friends each year. As you navigate through Day Bros RV's website, please be aware that all prices are in U.S. Dollars, but don't let the border between us keep you from saving thousands of dollars on your next RV purchase!
Day Bros RV has assembled a list of items that you will need to take care of (with our assistance) in order to transport your new RV into Canada. We will supply you with all paperwork necessary to import your RV across the Canadian Border:
1. Obtain a Recall Clearance Letter - This will allow you to pass the Federal Inspection. (Day Bros RV will provide this to you during the paperwork process)
2. Purchase Order - Bill Of Sale. (Day Bros RV will provide this during paperwork process)
3. Manufacturer's Certificate of Origin (MCO) Day Bros RV will provide this during our paperwork process.)
4. Fees to be paid at border (All fees are the obligation of the customer.) All Canadian customers will pay $195 + GST(Goods and Services Tax). This is paid to the Registrar of Imported Vehicles.
In addition to RIV Fee - The following will apply:
Import To: Nova Scotia, New Brunswick, Newfoundland and Labrador
5% GST (Goods and Services Tax).
AND 8% HST(Harmonized Sales Tax)
Import To: Quebec GST (Goods and Services Tax). + QST (Quebec Sales Tax)
Canada Border Services Agency does not accept cash or checks for the RIV Fee.
5. Once your New RV Enters Canada: You will have 45 days for vehicle inspection and to complete any modifications that are needed. Canadian Tire will perform all Federal Inspections as well as Provincial Inspections.
6. How Does Day Bros RV Handle Payment:
Deposits
Day Bros RV requires you to provide a minimum of 10% of the purchase price as a non-refundable deposit of a new unit. All deposits must be funded with a cashier's check.
Down Payments
If required, a down payment may be paid with a cashier's check or wire transfer. Wire transfer will require 7 business days to process.
Complete Balance
Complete balance payments may be paid using the following methods ONLY:
1. Wire Transfer 7 business days prior to pick-up/delivery date.
2. Cash or Cashier's Check.
3. Canadian customers can pay by cashier's check but have to present that check during business hours so that Day Bros RV can verify funds with the Canadian bank.
4. Canadians having their units delivered will have to submit a wire transfer or send a copy of the cashier's check before delivery for certification.
Cashier's Checks Must Be Bank Issued - Personal Checks Stamped Certified Will Not Be Accepted. If You Need Your New RV Delivered, We Typically Meet You At The Border Crossing Of Your Choice.
Important Phone Numbers And Websites That You May Need:
Registrar Of Imported Vehicles Canada Border Services Agency Transport Canada 888.848.8240
800.461.9999 English 800.333.0371 RIV.CA 800.959.2036 French
Please don't think twice, Day Bros RV With Any Questions That You May Have.
Day Bros RV looks forward to working with our Canadian Customers. We want to make sure that all of our customers are taken care of. Whether you are purchasing a Motorhome, Fifth Wheel, Travel Trailer, or Toy Hauler we want to make the process as easy as possible.